Big data security is one of the latest phenomena in data science.
However, recently, some notable scientists published the security issues in big data in their research papers.
Today, big data can not be said to be the main driver of security.
Like other security mechanisms, big data security has some issues and challenges combating it.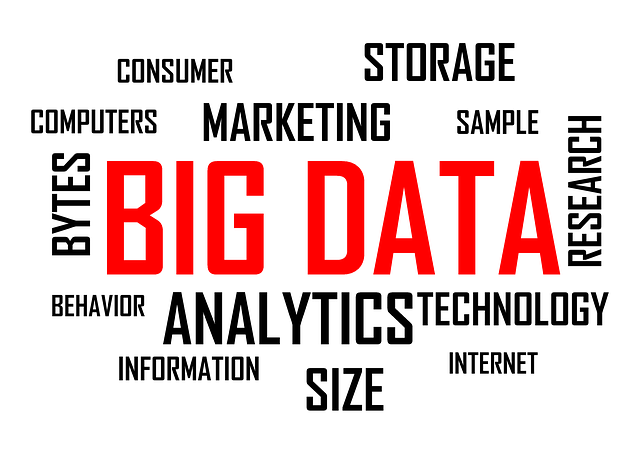 The Trend of Data Security
Having said that, concepts like the cloud, the Internet of Things (IoT), and artificial intelligence (AI) are becoming more important.
Even with the limitations and security concerns of big data, its analysis is still very important for businesses.
There is a lack of clarification of what big data security stands for.
If this does not happen, security has serious loopholes.
Just last year, a security study by the Association of the Internet Industry, eco, shows that big data is not expected to be one of the main drivers of security in the next few years.
When it comes to data privacy and security, on the other hand, cloud computing and the defense against cybercrime appear very important to companies, and artificial intelligence ( AI ) and IoT (Internet of Things) are also seen as bigger drivers than big data.
The question now is – Is big data secure, can it be relied upon, or it's just another hype of data security?
Big Data Security – Where is the focus?
In general, as a business owner, you should be careful not to get swept by the hype when it comes to IT security.
Hackers don't have any problem using technologies that have been known for a long time and their weak points as a backdoor.
After all, there are not only security gaps in the completely new technologies, but also apparently well-known solutions.
Nevertheless, it is understandable at first when companies no longer focus so much on big data security.
For example, the EU cybersecurity agency ENISA published the last major publication on big data security in 2016. Topics like cloud, cybercrime, IoT, and AI, on the other hand, are constantly in the headlines and security reports.
However, one should carefully consider how big data, cloud, cybercrime, AI and IoT are related.
Importance of the secure use of big data
If you consider cloud security to be the savior, you shouldn't forget that big data is a major cause of the use of cloud services, both for storing and analyzing huge chunks of data.
Cloud security is also so important because big data security is so important.
Concerns about increasing Internet crime, which is seen as a major driver of security in the future, are also closely related to big data.
Data collection on the Internet and in networks are attractive to cybercriminals, Big data, therefore needs special protection, just like we have it in the financial sector.
Data should be treated as an asset because that's what it is to companies.
Big data security can not be neglected
The security phenomena such as Artificial Intelligence Internet of Things, which are also seen as important today, are also closely linked to Big Data.
The IoT for example is a central source for big data, and big data analysis forms the basis of many IoT services.
There can be no secure IoT without secure data. For example, manipulated IoT data can be used in IoT attacks.
In the case of AI, there is a lot of discussion about the necessary transparency of the algorithms, and also about the helping hand AI can give to attackers for a greater success of cyberattacks.
As is well known, the basis of the AI ​​is also the data with which the AI ​​can be reinforced.
If, for example, the test data is manipulated, AI can go in the wrong way.
The amount of data that AI needs must be well protected against manipulation.
Big data and data protection
Big data is no longer mentioned as often as it used to be in the activity reports of the data protection supervisory authorities.
Nevertheless, large amounts of data and their analysis are a high risk for data protection.
Big data is not only a concept for data protection and IT security but the importance of big data security is ever-increasing, even if it's less talked about than before.
The focus is on many technologies and applications that are closely related to big data.
It turns out that big data, its security, and data protection of big data are very likely drivers of security in the nearest future.
Challenges such as timely deletion, protection against manipulation, encryption, and real-time analysis also for security applications remain and are becoming more important.
Conclusion
Big data security is still important, If you ignore this, you could forget important protective measures in the cloud, in the defense against cybercrime, in the IoT, in AI, and data protection