What does Leveling Ford F-150 mean?
If you're a proud owner of a Ford F150 truck, you would be able to drive well on rough roads and in a rough country, but you could damage your car gradually when it sits too low and you hit objects at a high speed.
To lift your Ford F150 car body off the ground, and avoid slamming your truck into objects, you would have to consider installing a leveling kit to improve its ground clearance, appearance, and performance.
A leveling kit is an aftermarket modification that raises the front of your truck to match the height of the rear. This guide will provide everything you need about leveling kits for your Ford F150.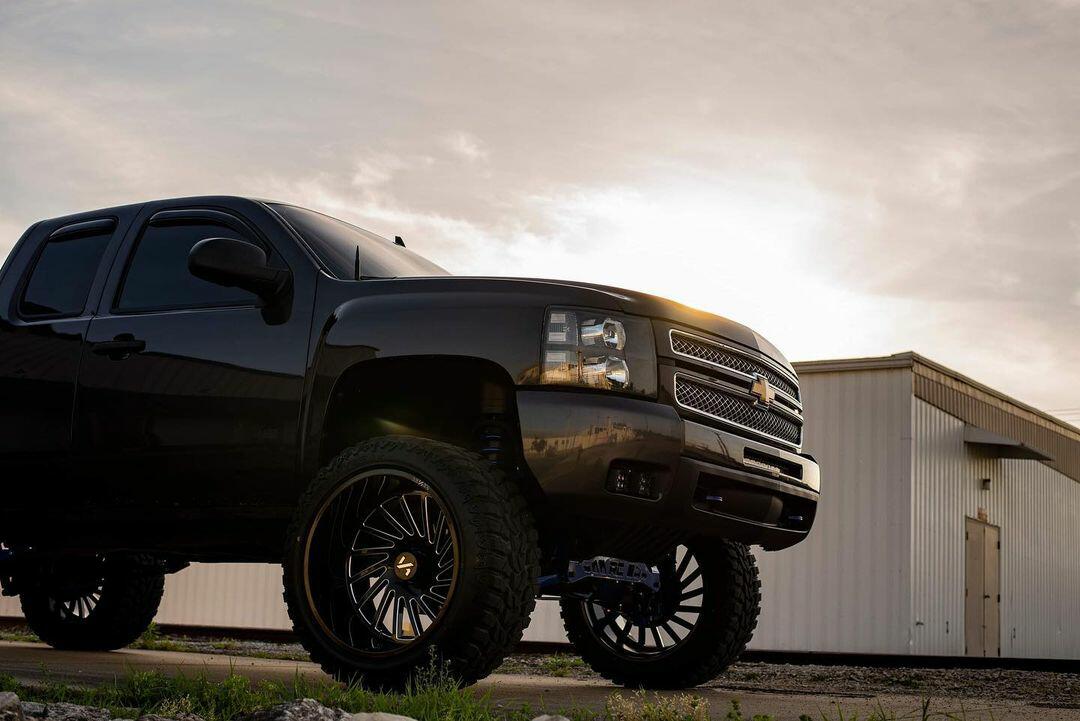 Why Install a Leveling on your Ford F-150?
One of the primary reasons for installing a leveling kit is to level out your truck's stance.
The factory suspension of most trucks is designed to have a slight rake, meaning the rear sits slightly higher than the front.
This design helps with weight distribution and towing capacity but can lead to an unbalanced appearance.
A leveling kit can make your Ford F150 car look more aggressive and level out the stance, and it's better than lifting kits.
Another benefit of leveling kits is improved ground clearance. By raising the front of your truck, you can avoid bottoming out on rough terrain and obstacles.
This added clearance can also allow for the installation of larger wheels and tires, improving the overall look and off-road capability of your F150.
However, there may be some drawbacks if the leveling kit is not done properly. Raising the form of your truck can increase wear and tear on the suspension system of your F150.
What are the Types of Leveling Kits?
There are two primary types of leveling kits: spacer and coilover kits.
Spacer kits are the most popular and cost-effective option. These kits install above the factory strut assembly and do not require any disassembly of the factory suspension.
They are straightforward to install and can typically be done in your driveway with basic hand tools.
You don't have to look for a professional, or Ford dealership service center near you to handle this for you.
Coilover kits, on the other hand, are a more advanced and expensive option.
These kits replace the entire factory strut assembly with an aftermarket coilover shock.
They offer improved performance and adjustability over spacer kits but require more skill and experience to install for Ford F150 cars.
Coilover is the best Ford F150 leveling kit, and the install price ranges from $1500 to $3500 to install it on a Ford truck.
What are Factors to Consider Before Buying a Leveling Kit
Before purchasing a leveling kit for your Ford F150, there are a few factors to consider.
First, you'll want to decide on the height of the kit. Leveling kits typically come in heights ranging from 1-3 inches, but some may offer more or less depending on your needs.
Next, you'll want to consider the type of driving you'll be doing. If you plan on using your F150 for off-roading or towing, you may want to consider a more heavy-duty kit with a higher lift height.
However, a smaller spacer kit may be sufficient if you plan on using your truck primarily for daily driving.
Finally, it's essential to consider the quality of the kit you're purchasing.
You can check different brands and qualities of leveling kits with KSP Performance.
Cheap, low-quality kits may not provide the necessary durability and performance you need, leading to potential issues down the road.
Make sure to research the brand and read reviews before making a purchase.
Installation and Maintenance
A leveling kit can typically be installed in a few hours with basic hand tools.
However, it's important to note that improper installation can lead to potential issues.
If you're uncomfortable with the installation process, it's best to have a professional do it for you.
Once installed, it's essential to maintain your leveling kit properly. Regular inspections can ensure that your kit is performing correctly and avoid any potential issues.
Check your kit regularly for any signs of wear or damage, and have it serviced as needed.
Conclusion
Installing a leveling kit can be an excellent way to enhance the appearance and performance of your Ford F150.
By considering the type of kit, height, and quality before making a purchase, you can ensure you're getting the best possible result for your truck.
With proper installation and maintenance, a leveling kit can provide you with years of improved performance and style.