What is Candy Crush?
The Candy Crush game is a free-to-play video game that includes tile matching, and it's widely played online.
Candy crush was launched officially in the year 2012, and the game has different levels, which are played by matching three or more different color tiles.
The different levels include some aims to complete, and cherries are one of them.
Here the players match three or more candies on the board and replace them with a new ones.
These tiles should be matched in limited moves to complete the given target as per the level.
How to Get Rid of Cherries in Candy Crush?
To complete levels, you have to remove cherries in a particular level with some limited moves.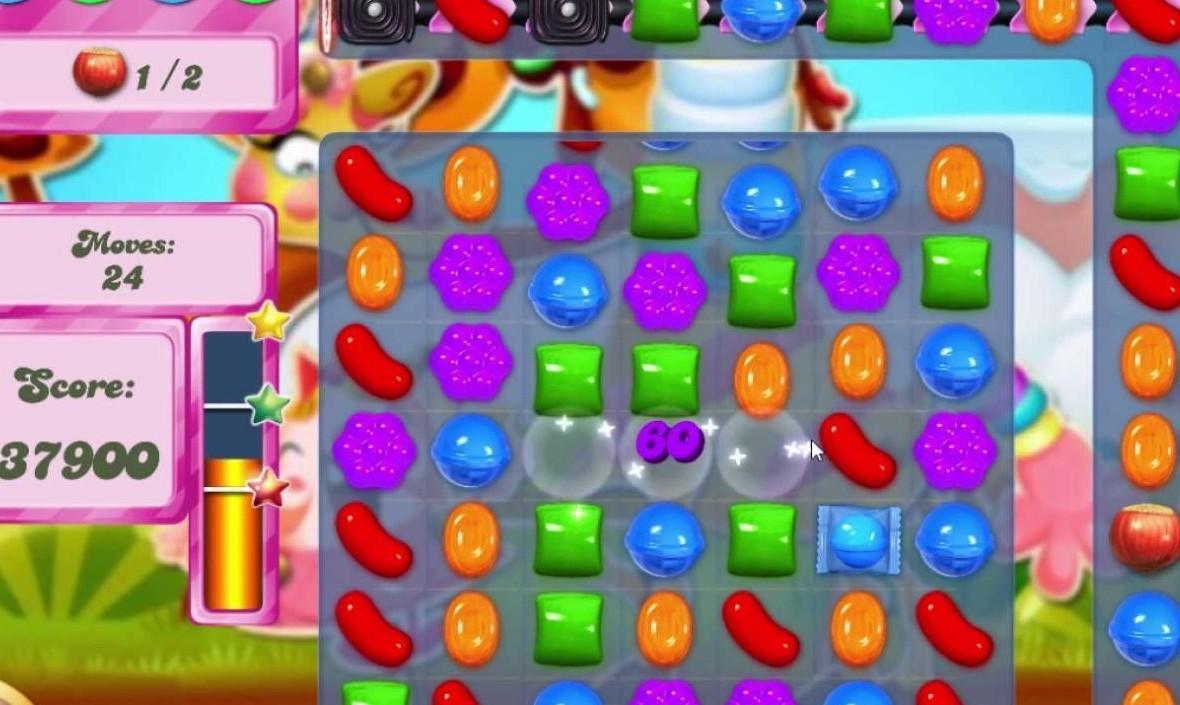 These cherries can be removed by following some easy steps.
The cherries in different levels are removed as per the moves and targets of the level. For example, these can be removed in the following way:
You can remove the cherries by following the normal pattern of matching the tiles in limited moves.

Using vertical striped candies is better to get rid of cherries in candy crush when you have fewer moves to play.

You can remove cherries in candy crush by setting off the vertical stripes candies on either of the areas on the left side in the same column as your cherries.

It will move out your cherries four spaces towards the exit.

You can also use color bombs in the same way.

Just remember the number of moves you have and then move the candies accordingly in the same column of cherries.
FAQs about Removing Cherries in Candy Crush
How to move cherries in candy crush?
Simply match the stuck candy with a matching candy or when you have got the conveyor belt, you can remove its grand style.
At higher level, you can use vertical striped candy on your board to get rid of cherries.
What candy crush level has the most cherries?
Level 301 has over 50 cherries and it can still be surpassed by another level in future upgrades to the game.
How to get fruit to drop in candy crush?
Make sure there are no obstructing candies, then make a horizontal move to get fruits to drop.
What do turtles, frogs, and jellyfish do in candy crush?
The turtle has a color bomb shell and you need to feed it with the corresponding color to increase his energy while the flashing frog should be matched to clear the candies around it.
The jellyfish is just fashionable, and you need to activate it to keep it flying on your screen.
When you match fish with the corresponding candy colors, it can perform some simple tasks like eating ice chunks or removing barrier.
How to break frogs in candy crush?
You can crush candy frog by feeding it with candies and matching it with the corresponding candy color to explode the frog
Does candy crush let you win?
There's no winner or trick to beating candy crush, it's meant to while away some time.
Conclusion
The Candy Crush game has different variants, which include Candy Crush friends saga, Candy Crush saga, and Candy Crush soda saga.
All these have different levels and targets accordingly. However, it is quite easy to play, and the levels can easily clear by following a proper pattern.
This game is beneficial in increasing cognitive behavior, including memorization. In addition, it helps in activating the brain's reward system.