The material with which smart clothes are made of can be waterproof, allows perspiration, and anti-abrasive.
In addition, this technology is booming, so now we have to see and there will be many functions that can be incorporated and combined according to the needs of each person who uses it.
Fabrics capable of self-washing
The fabrics are made with antimicrobial yarns, which means that they act against bacteria, help remove bad odors and repel dirt.
There are already numerous ideas that make use of smart fabrics and that have opted for ingenious products. Some of them are the following.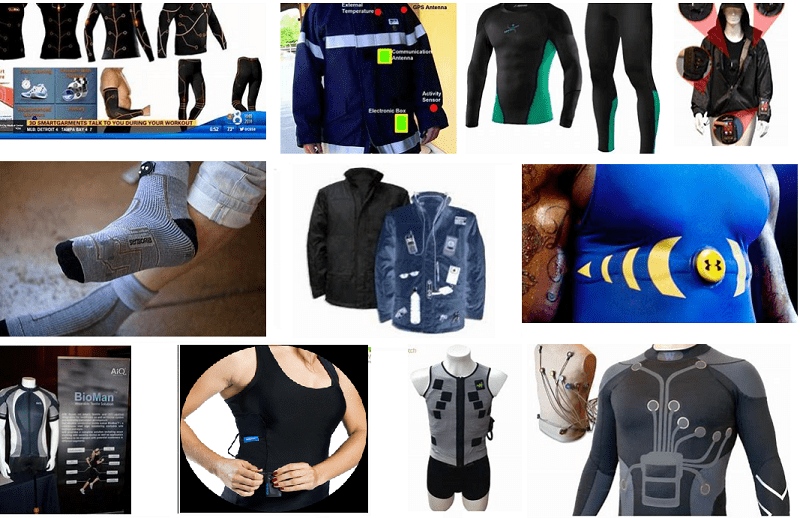 The cyrcadia health itbra is an hi-tech bra whose function is to help detect circadian changes or transformations in the breasts.
Researchers at Nanyang Technological University in Singapore have said the cyrcadia breast monitor has an effective tumor detection margin of 85%.
According to healthpally, these reports would help the iTbra FDA approval process.
Rad emergency bra is another innovation, and it's a combination of sexy underwear and gas mask.
The function is nothing more and nothing less inspired by Chernobyl since it is a mask that acts against toxic gases.
The greatest utility of this type of smart clothes is very beneficial to people who work in places with very high levels of contamination.
There are other models capable of performing electrocardiograms and the results can be seen through the user's mobile.
This smart bra, as its name indicates, is made purposely for love.
The true tester bra can measure the degree of arousal in women and does so through their pulsations.
At a very high point of arousal, the bra can unhooks automatically.
The true love tester bra is not only marketed in japan but now available online, on popular e-stores.
For more information, this model also allows connecting and receiving data through the Bluetooth signal of your smartphone.
This is undoubtedly one of the best applications that smart clothes can have because it promises to be very helpful for new mothers.
The development of smart baby clothes by popular spanish company, Rapife, which has been in charge of producing baby bodysuits can help to know if there has been a change in the temperature of the child.
It alerts the change(s) through the change in color of the cloth.
As if that were not enough, it protects infants from UV rays, while it has sensors capable of capturing vital signs to determine any change in the health status of the baby.
The health benefits that smart workwear can bring can not be underestimated, in fact, there are already forcasts that that by 2025, this type of smart clothes with technological devices will be so in use that it will exceed 150 million consumers.