What is an Electric Bumper Car for Adults?
Electric bumper cars are mini cars used for bumping in amusement parks; for example, Street legal, Ufo, and Flybar bumper cars.
While the original name is Dodgem car, it can also be called a dashing car, bumping car, or dodging car.
Electric bumper cars are driven by young children to have fun with their mates by dodging and colliding with one another, and bumper cars are also made for adults to enjoy themselves in camps, parks, or any resort.
Bumper cars are popular today because you can drive and smash into other cars and have fun, something you can only think about but can practice on roads, and under government traffic laws.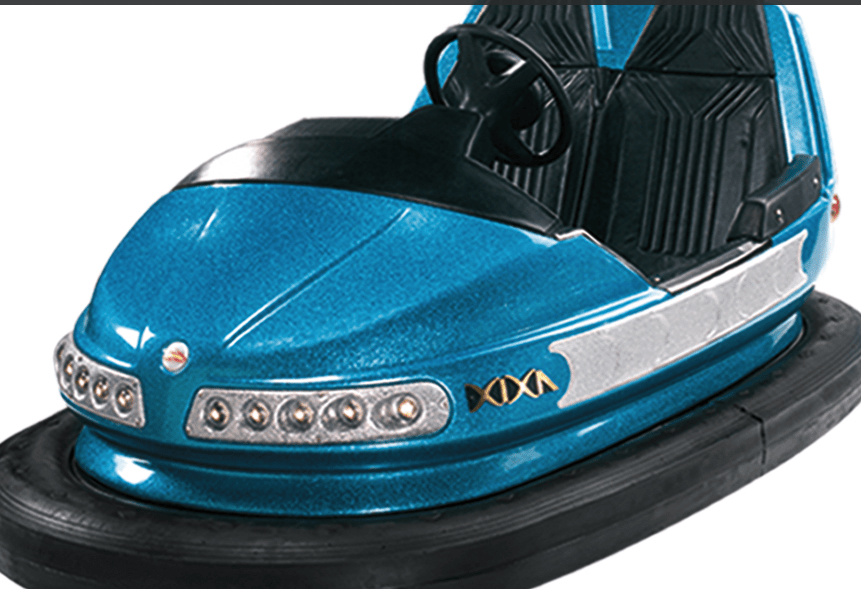 Features of Adult-Size Bumper Cars and Use
Electric bumper cars for adults can be used both indoors and outdoors, run at less than 50 volts, and 5 to 7 miles per hour.
The following are some of the features of modern adult electric bumper cars you should check before buying.
Attractive Designs
Along with the robust quality of the bumper cars, this also gives attractive designs. Its gorgeous designs attract kids and even adults.
This makes a great difference in its overall look. This adds up to its main features.
Also, you can find various designs and other accessories for the bumper car to make it as per your need.
Digital Dashboard
There is a digital display dashboard that is designed in a way that makes the game more enjoyable.
For example, it has a function of counting the scores and hits in the game. This makes the game more challenging and can make it go for longer periods.
This would result in scoring more points, and these points are then converted into rewards. Thus, you can make the game more exciting by setting new high scores.
Music System
The electric adult bumper cars come up with the great feature of a good music system.
The music system is inbuilt and works effectively, giving you an amazing experience. You will have great fun and enjoy more when you play this with rides.
The model called hyper bumper car gives an extra feature of the shooting system along with the music. Thus, this can be the best for those who love to listen to music while riding.
Low Maintenance
There are various electric bumper cars made which come up with low maintenance costs.
This results in the longer working of the car. However, as we know, the bumper car's main thing is to bump into other cars, so it's important to look for a more durable body shell.
Therefore pick the one that has made use of fiberglass, making the body shell more robust.
This would result in fewer maintenance costs and keeps your car more durable and long-lasting.
How to Use Electric Bumper Cars for Adults?
Electric adult bumper cars have an accelerator and a steering wheel as the main control parts to ram and dodge in their rides.
Bumper cars can move in almost any direction, but a rule of thumb is not to move in a backward or diagonal directions to minimize accidents while driving in parks.
You can drive the car by moving the steering wheel far in the direction you want to go. Even when you bump into another dodgem car, your bumper car continues accelerating unless when the kinetic energy is not reserved.
Conclusion
Electric bumper cars are safe to use as they usually have rubber linings on the body to protect against damage to the car and severe injuries during collisions.
However, you should be careful with your ride and game as it can hurt despite the rubber lining.
Bumper cars for adults run on electricity and are used to enjoy rides while having fun and playing games altogether.