For those who are worried or uncertain about investing in real estate, you can rest easy because these investments are highly profitable.
Buying or owning property can be lucrative and satisfying at the same time.
Aside from the obvious benefits of owning property, real estate owners are more prone to tax credits and other similar benefits.
Generally, there are several different approaches you can take when buying a house or a property, but the safest way is definitely with the help of a real estate agent and mortgage broker.
One thing is for sure if you are looking for a mortgage broker in Canada, Brokers. The network is a good place to start as they have hundreds of mortgage brokers listed and they are extremely easy to reach.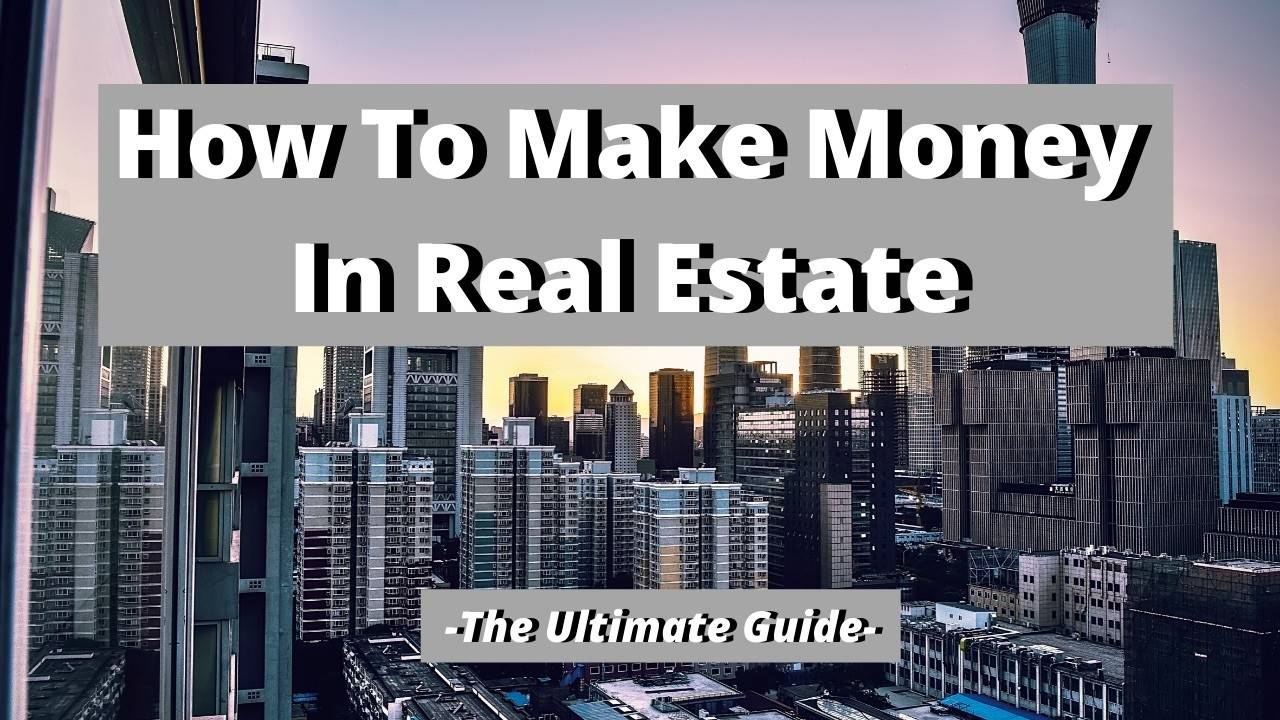 How can I Profit When Investing in Real Estate?
There are various ways that you can profit from investing in real estate, but here are four popular options to make money with real estate.
1. Rental Property
Most real estate investors buy properties with the goal of generating cash flow immediately.
Buying a property with the ultimate goal of collecting rental revenue can be very profitable.
That being said, owning rental property requires time, hard work, involvement, and dedication.
Owning a real estate rental is not a piece of cake, but the mix of rental revenue, tax credits, and incentives, makes it all worth it.
One last thing, before buying a property with rental in mind, a deep analysis of future costs will be required in order to make sure your investment will be profitable.
2. Commercial Real Estate
Investing in a commercial property ensures notable income to investors.
It is considered an appealing investment solely because of its passive income, consistent returns, and potential growth.
The commercial sector is gaining in popularity for various reasons, but the main one is the spike in property values in the last few years.
Commercial real estate is amongst the top investment opportunities to invest in if you want sure value without second thinking.
3. House flipping
Flipping a house is when you buy a property at a discounted rate because the house that sits on it requires some/lot of work and then sell it for a profit.
Flipping a house may look like a way of making easy money but in reality, it is not that easy, there are a lot of unknown variables.
These unknown variables can take various forms such as the housing market going down/crashing, the price of materials fluctuating after making your cost analysis, delays or unfortunate events with the remodeling/construction.
That being said, flipping houses can bring a very high-profit margin, so do not
scare away, but simply make sure you have everything planned out and plan for the unknown variables mentioned above.
4. Real Estate Investment Groups (REIGs)
REIG sector is all the various possible ways of making money with real estate all into one group.
REITs sometimes buy properties to manage and put for rental hence getting the rental revenues.
They also do real estate flipping but on a much larger scale than an individual buying a house to flip it, it usually involves bigger properties/buildings such as flipping commercial property.
In other words, an REIG can decide to either buy, renovate, sell, flip or finance properties.
This can be a very interesting and profitable option, but like any of the opportunities mentioned above, you should do your research before jumping in.
Conclusion
Investing in a Real estate can be extremely lucrative but you have to remember to do the research and work before and that includes using the help of qualified professionals such as mortgage brokers