With regard to brick-and-mortar businesses such as restaurants, local search engine optimization (SEO) remains a fundamental strategy in local marketing.
This enables your restaurant to stand out in the local market, increasing the visibility of your establishment online and drawing prospective patrons within the vicinity of your restaurant establishment.
Local SEO approach to drive Foot traffic to your Restaurant
Unlocking the opportunity in local SEO to expand your restaurant, connect with your target customer, and boost revenues. Let's dive into the details!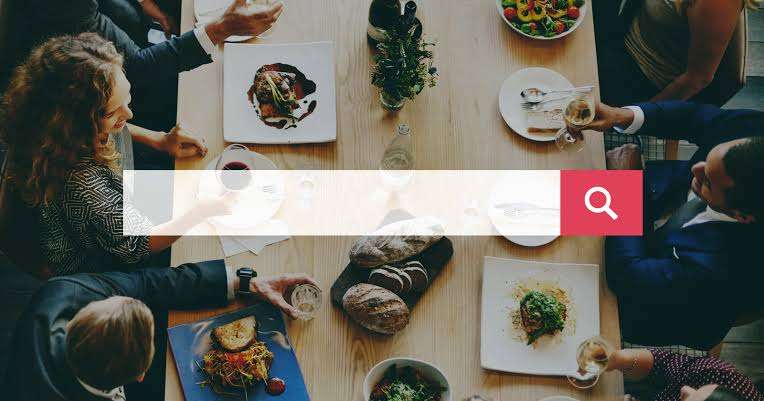 Revise Your Plan
Search engine optimization or SEO is also an element that should be featured in an ideally comprehensive restaurant business plan.
SEO will help in improving the online visibility and search engine ranking of your restaurant like Google.
Applying efficient local SEO tactics can enhance the possibility of finding customers through local searches and direct traffic toward your online page and the actual outlet.
The various strategies include putting up keywords relevant to the site, listing your restaurant in local listings, and active management of online reviews.
Ignoring SEO would mean you might fail to involve your target audience in the local market.
Here is an exemplary business plan template for restaurant, which you should go through and adapt as appropriate to your unique requirements.
Take control of your Google My Business listing
This makes Google My Business a very important tool for local businesses, especially restaurants.
Owners can give accurate information like business name, address, phone number, webpage, working hours, and feedback from customers.
Your GMB listing should include complete and correct information for you to create first good impression on customers searching for your restaurant online.
Leverage better local SEO techniques to boost your online outreach and attract more customers.
Optimize Your Website for local search
On-page SEO ranking elements used by search engines offer users quality data that is related.
It is important to make your website locally friendly by targeting local intent search queries in your web content creation Such implies incorporating the best local keywords in your site's copy.
For example, if your business is a pizza restaurant, the title of this business would be "The best pizza near me".
As a result, this will improve the visibility of your site and help to get new customers.
Leverage Social Media
You can use social media platforms such as Facebook, Instagram, Twitter, and LinkedIn to raise awareness about your establishment and build a community around your brand.
Social media will also allow you to reach out to your customers while creating a good relationship through showing pictures of your menu, promotions, and events.
It is crucial to keep updating your social media profiles using recent information and attractive content aimed at potential buyers.
Encourage Customer Reviews
Reviews form a major part of SEO for local businesses because they help build trust between businesses and future consumers.
Motivate your happy clients to share their reviews with your google My Business page, Yelp, Trip Advisor, etc.
It is important to address the reviews whether they are positive or negative so as to prove that you are paying attention to your clients' comments.
The negative reviews also present a chance for the proprietor of the restaurant to tackle the issues faced by their customers in order to improve on some loopholes in their work.
Partner with Other Local Businesses
You could also leverage local SEO by working in collaboration with other businesses within your locality.
Working with other institutions increases the visibility of the restaurant while attracting more foot traffic into it leading to increased revenue for the establishment.
For instance, a pizza restaurant can collaborate with a nearby brewery or bar to develop pizza-and-beer deals.
The cost of SEO for your restaurant
The cost of investing in SEO in a restaurant varies according to the level of complexity of the website, how competitive the local market is, and what services are required.
The basic SEO services include keyword optimization costing about $500 to $1,000 per month, Google My Business setup, and local directory submissions.
For broader SEO services like content development, social media, and superior link building, prices vary between 1000 – 2000 dollars per month.
However, in spite of a large initial investment, its payoff in the future is essential.
One of the reasons why restaurants must invest in effective search engine optimization is that it has the ability to improve their online presence, attract more customers, and consequently raise revenue in the long run.
Nonetheless, in the long run, SEO proves its deservedness as an investment well worthy of any restaurant.
Local search engine optimization or simply local SEO is a very important marketing tool.
If your restaurant wants to use local SEO to obtain more clients, it is recommended that you follow the steps that have been indicated in this article.
Ensure that you make a Google My Business listing, optimize your site for local searches, use social media, build customer review systems, and liaise with other local business entities.
If you implement these strategies, you will build an online presence for your restaurant that will attract more customers and grow your business.