There are many free and paid file-sharing and hosting services on the internet., and I've used quite a number of these file-hosting sites and apps as much as you might've used.
However, do we have to stick to top tools like Google Drive and Dropbox or try new ones like Internxt, Zippyshare Filesend, SendSpace CertainSafe, Hightail, Anonfiles, etc?
What is Anon Files Search Engine?
AnonFiles is a powerful, yet underrated cloud file storage and sharing service to search your favorite songs, videos, documents, and also apps.
While you can signup for an account and log in to have more added features, no account and login are required to upload your file to the Anonfiles server.
It's easy and fast, and you get the URL to your document right on your screen in seconds, and you can share it with anyone to view online.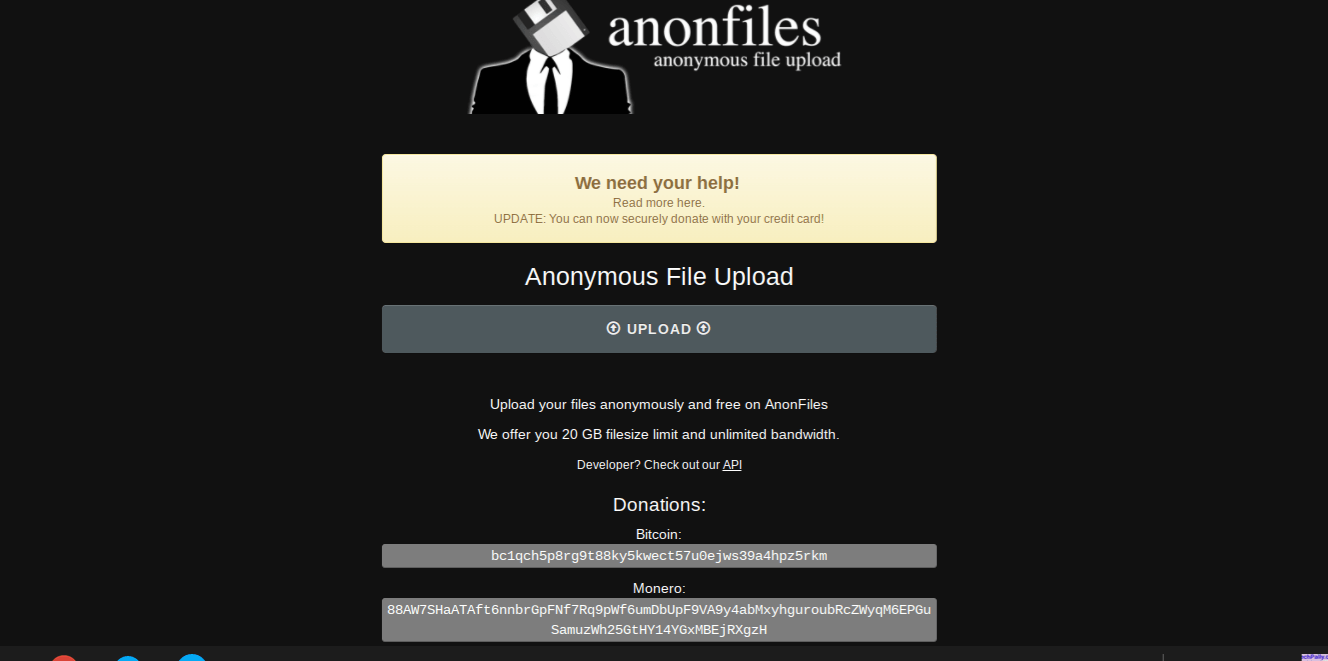 Features of AnonFiles File Hosting and Sharing Services
One of the standouts of the Anonfile search tool is that you can upload or download any file anonymously, and your IP can not be tracked.
Anonfile anonymous file upload and download without disturbing pop-up ads.
There is no minimum or maximum number or size of files you can host or transfer. However, the maximum file size you can upload and download per hour is trotted at 20 gigabytes and 50 gigabytes respectively.
Anonfile files do not expire but you can request to delete your file
The maximum number and size of files you can upload per day is also limited to 5,000 or 100GB while the download is unlimited
Both upload and download speed is fast, but they are also relative to your device resources such as RAM, disc space, and internet service provider (ISP).
You can download Anonfile search files from their site to your Android, iPhone, and PC.
You can download Anonfiles apps on your mobile or desktop device from their respective stores and enjoy the same features.
How to Use Anonfile Tool to Upload and Download Files?
Anonfile cloud storage service is accessible to all, and you can simply download the Anonfile app from the Google play store.
If you host and transfer a lot of files daily, then Anonfile is free and good for your business.
To upload any file, visit Anonfiles.com, beware of other domain extensions because there are clones of this site, or better use an app, click the upload button and select the file you want to upload from your folder, and it's done.
Once the upload is completed, the file link will appear on your screen and you can use it to access or download the file.
To download any Anonfile file, type the link in your address bar, confirm the file name and download it on your device.
Is Anonfiles Safe to Use?
Yes, Anonfile is safe to use because your identity is not revealed when you upload or download your songs and movies on the site.
Can I trust Anonfiles?
This is very debatable, considering the free use without ads, one wonders how the company makes money.
Also, people that practice the dark web can upload malware, trojan, and other forms of viruses or illegal digital content anonymously without any trace.
For end-users, you can easily infect your device with viruses when you download such files on your device.
Hackers can use Anonfile to steal important information from end-users and break into their privacy.
To use the Anonfile cloud storage service without getting into trouble, you should only upload files that are not sensitive to your life or that of others, and only download files shared by a person you know.
I Can't use Anonfile, what should I do?
Since the privacy of users is protected, people can upload pirated products and illegal digital products without any trace, therefore, some federal laws forbid using such services, and the site may be blocked in your country.
If you want to access the site because of this reason, you can use a VPN.
If the site's server is down or some of the features are not working, you can access the site from another browser or a d different device.