There are now more different ways you can promote your business online.
Social media is a very good way of marketing in the 21st century.
With social media, your business gets more reach.
More reach on social media, especially with proper geo-targeting,  brings more potential customers.
For your marketing campaign to convert well on social media, you need to be creative.
You need innovative sales ideas and unique ways to increase.
This means you need to think out of the box in the media content you use.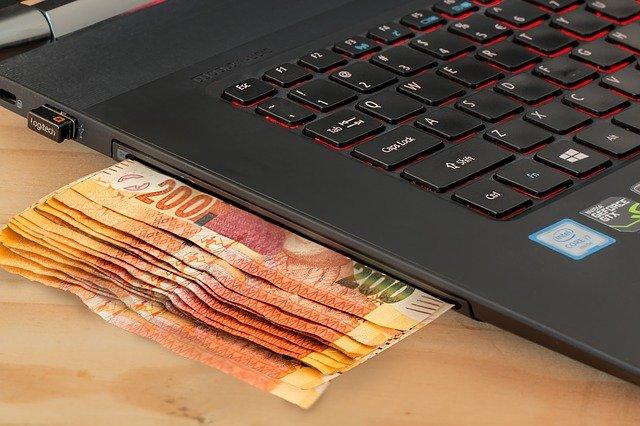 Thinking outside the box to increase Sales
I don't believe there are any fresh marketing ideas, but you need to add your creativity to any marketing strategy.
There are a few things you can do as a business owner to increase your business reach on social media.
Address a wide range of people in the content you post on your channels.
Encourage people to share your content, and you can also give incentives.
Reference influencers in your post or a few leaders in your industry.
Make the posts conversational, give room to readers to brainstorm, ask questions, and trigger contributions from your audience.
You can also mention or recommend other experts in your industry and you can also follow them.
They will want to reciprocate as you've given them a reason to recommend or mention you in return.
This can also help you get noticed by more new people, and their followers, who will likely also become your followers.
Alternatives to Google Ads
Google ads used to be a very popular means of advertising on blogs (Google publisher partners)
However, today, social media is popular too. It brings potential customers directly to your site's homepage.
In addition to social media platforms, Google also has a very popular advertising campaign tool with Google Ads.
Since the goal of every marketer is to maximize financial resources, let's take a look at the alternatives to the expensive tool for increasing online sales
Bing Ads: It's the major competitor to Google Ads and Bing Ads is much more oriented towards your target group description.
Ad Roll: With thousands of advertisers globally, this channel is a well-known and most widely used alternative for Google Ads.
You can also advertise your products and services via email and it can effectively bring new customers to your business.
Quant Cast: This tool both helps you to get more traffic, and also understand your customers better.  This helps you to improve your business, and you can save more cash compared to running Google Ads.
Linked In: This social platform is known to be the home of professionals. Linkedin is a good place for small businesses in B2B marketing. In addition, Linked In is comparably inexpensive and effective to reach more clients and generate more sales.
If you synergize social media like Facebook, Twitter, and the above-mentioned tools, then your chance of increasing sales is high.
You can quickly get sales opportunities marketing on different platforms than when you stick to one channel.
Which social media channel suits you?
As I discussed on Techpally months ago, not all social sites fit your business.
There are a few questions you need to ask yourself before choosing a particular social media for your business promotion.
The following questions can help you decide:
Which target group do I want to reach?
How is my target group behaving and how old is my target audience?
Is high-quality audio/video content better than text?
Do we want to convey information or emotion?
The costs for social media advertising and the Google Ads alternatives are cheaper and sometimes more effective than Google Ads itself.
Can you increase sales through influencers?
Influencer marketing has become more popular than ever before.
Influencers are people (important personalities) in a particular industry.
These people already have fans across social media and they can help you talk about your products and get the words out to the target people.
Using influencers to increase your sales can be helpful, especially if you already market your products on social media.
Influencers usually have a large number of followers and can thus draw attention to your company, however, you need to be able to measure the engagement rate.
There are many influencers with fake followers who don't engage with their posts at all because they are bot accounts, opened just to follow others.
However, when real influencers are hired for the task of promoting a product, the advantages are many.
Through the experience of the influencer on social media, he knows exactly which content will go down well with his followers.
The size of the influencers on the platforms depends on the success of the campaign. It's clear, that the more followers, the greater the reach.
Nevertheless, you shouldn't just hire the influencer with the highest number of followers, but make sure that the influencer's niche matches your product.
For example, You want to sell clothes, so you should be looking for an influencer who, for example, posts about his items of clothing regularly.
Offer a discount to increase sales
To make more sales, you can also offer discounts to reinforce your customers to buy.
You can also make offers that your customers can only purchase within a certain time.
Such promotions are often set up around holidays, so you should use them as an example to help you identify the perfect time for your promotions.
Thinking out of the box is the way to go if you want to increase your sales.
There's no new way of marketing your products but you can be creative with the existing marketing model out there.
Like my boss usually say when I was in college, little care makes a big difference.
So, spice up your marketing strategy, get the words out across different platforms and increase sales this year.